Fees correct as of October 2021
Treatment
Pay as you go
Dental Health Plan Member
Fee per item
Fee per item
10% Saving
New Patient Consultation (inc of 2 X-rays) / 30 minute consultation with general dentist

45 minute consultation (inc of 2 X-rays) with General Dentist

30 minute consultation with Specialist Dentist

45 minute consultation with Specialist Dentist

Routine Dental Health Check (inc of 2 X-rays)*

Emergency Assessment (inc of 1 X-ray & temporary filling)** ($)

Scale & Polish by Dentist

Emergency Assessment (inc of 1 X-ray) New Patient ($)

Hygienist appointment (30 minutes)

Hygienist appointment (60 minutes) / Direct Access

Failed to attend fee / late cancellation fee (from)
Treatment
Pay as you go
Dental Health Plan Member
Fee per item
Fee per item
10% Saving

Amalgam (Metal) Fillings

Composite (White Cosmetic) Fillings
Treatment
Pay as you go
Dental Health Plan Member
Fee per item
Fee per item
10% Saving

White Cosmetic Crowns

Non – precious metal only crown

Gold Crown / Onlay

Bridge

Ceramic Veneer

Composite Direct Veneer

Smile Fast Composite Bonding / smile makeover
Treatment
Pay as you go
Dental Health Plan Member
Fee per item
Fee per item
10% Saving

Routine Extractions
Root Canal Treatments
Treatment
Pay as you go
Dental Health Plan Member
Fee per item
Fee per item
10% Saving

Root Canal Treatment (General Dentist)

Root Canal Treatment (Specialist)

Implant – Single Unit (inclusive of crown)

Implant Treatment – 3 teeth on 2 implants

Implant Treatment – full arch (per arch)

Implant Treatment – Denture Stabilisation

Partial Chrome Denture

Partial Acrylic Denture

Full Acrylic Denture (one arch)

Full Acrylic Denture (Upper and Lower)
Treatment
Pay as you go
Dental Health Plan Member
Fee per item
Fee per item
10% Saving
Professional Tooth Whitening
Treatment
Pay as you go
Dental Health Plan Member
Fee per item
Fee per item
10% Saving
Air Polish / Stain Removal by Hygienist (separate visit required)

Night Guard (soft)

Night Guard (hard)

Sports Guards (depends on protection level required)

Ortho Retainer per arch

Invisalign Consultation & Clin Check

Invisalign (Clear Braces)

Invisalign Vivera Retainers (3 sets)
All fees are correct as at
NHS Prices
Band 1 (*examination, X-rays, urgent care, scale and polish if needed)
Band 2 (fillings, root canal treatment, tooth extractions)
Band 3 (Crowns, dentures, bridges)
* A zero charge will only apply for appointments covered within your plan – please see your plan terms & conditions
** One free emergency assessment per year, additional emergency assessments are chargeable
($) You will be charged either the emergency assessment fee or the filling fee if done the same visit, which ever is the greatest
All our treatment comes with a 12 month warranty (see terms & conditions)
These fees are a guide to our charges, and may vary according to the complexity of the treatment required. Your dentist will provide you with an estimate of costs.
*The 10% private treatment discount does not apply to Hygienist appointments not covered within your plan. A zero charge will only apply for hygienist appointments covered within your plan.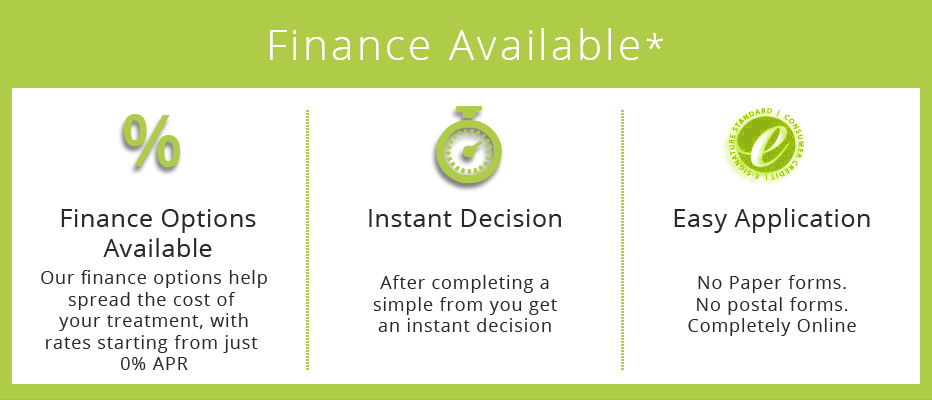 *subject to status. Terms and conditions apply.
M O'Hara & S Sachedina trading as Causeway Dental Practice and Blackhorse Way Dental Practice is an Appointed Representative of Chrysalis Finance Limited, which is authorised and regulated by the Financial Conduct Authority to carry out the regulated activity of credit broking.